Major changes proposed for employment law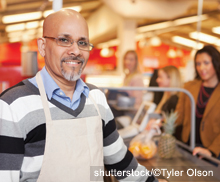 The law could be shifting in favour of employers, especially for smaller businesses.
The Business Secretary, Vince Cable, has outlined a package of measures aimed at improving the way employers take people on, manage disputes, and dismiss employees. From 6 April 2012, the period that employees must have been with an employer before they can claim unfair dismissal is to be raised from one to two years.
One of the more radical proposals is to introduce compensated, 'no fault' dismissals for micro firms with fewer than ten employees. An underperforming employee of such a micro firm could be paid off with a cash settlement, with no subsequent right to claim for unfair dismissal. The Government is continuing to look at more ways to simplify the current dismissal process, including an overhaul of the employment tribunal system, which some commentators believe has become increasingly complex and inefficient. There will be a consultation on the introduction of fees for anyone wishing to take a claim to an employment tribunal.
Mr Cable also announced that the Government will be consulting on a proposal to allow 'protected conversations' whereby employers can discuss issues such as poor performance or retirement with employees, without any fear of the discussions subsequently being used in an employment tribunal claim. There will be a further consultation on simplifying compromise agreements, where employees waive their rights to claim against their employers in return for an agreed amount of compensation.
Employment tribunals have traditionally been unwilling to accept that the cost of providing support to a disabled employee is, alone, a legitimate reason for discrimination. However it was accepted in a recent case, Cordell v Foreign & Commonwealth Office, that there was no disability discrimination where the cost of making the support available was unreasonable. It should be noted that in this case the additional costs involved with the disputed promotion were considerable (around £145,000) and the decision is not binding on other tribunals.